Brilliant!
Services: Illustration, Character Design, Print Design
An Allegory of Hope
About the Story: Brilliant! is a whimsical adventure that unexpectedly inspires parents, especially for adoptive & foster families. Brilliant! follows a speckled egg through twists and turns as it is rescued by a kind farmer and delivered to a strong nest in a strong tree in a strong forest. A speckled bird hatches from the egg and, over time, grows into a red bird more brilliant than the birds that foster it. The story ends on a high note of hope as together with another brilliant red bird they find a strong tree in a strong forest, build a strong nest and wait for their own speckled egg.
About the Artwork: Each spread of the book was drawn by hand, scanned in, and then brought to life through digital painting to create artwork that is something old and something new at the same time – a blend of style and media that produces something unique; fresh and vibrant, yet artful and handcrafted.
Story by Matt Burgess
Art by Russell Shaw
The Book
Selected images from the special limited first edition of the finished book.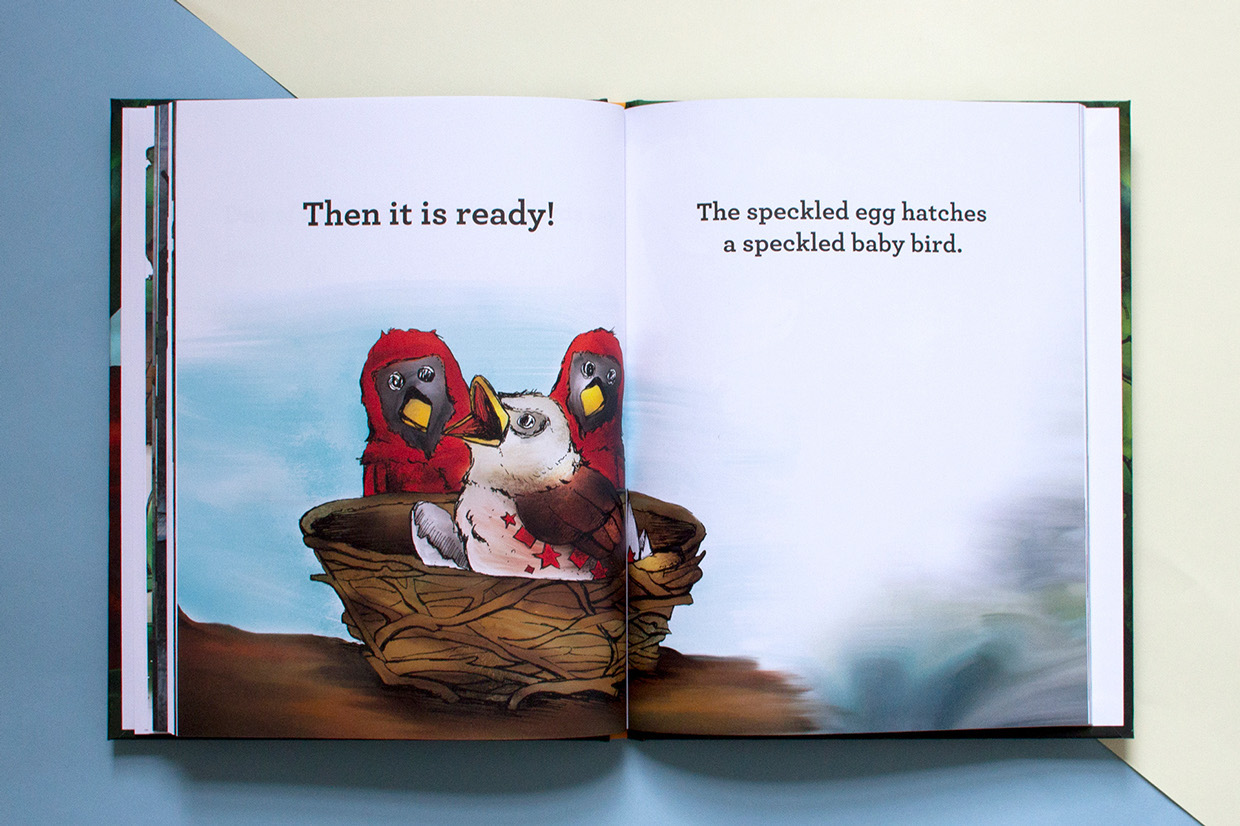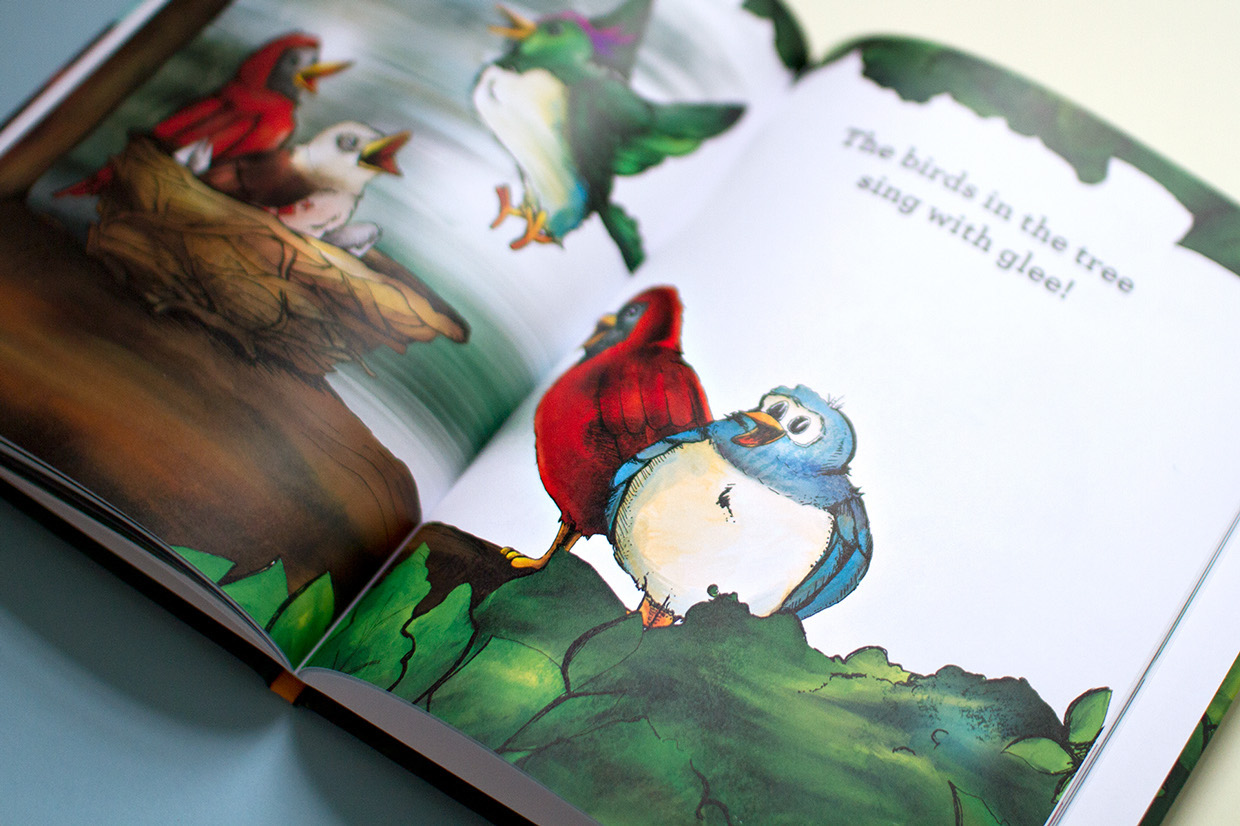 Memory Matching Card Game
Some individuals who supported the book by pre-ordering a copy through its Kickstarter campaign received a special matching card game. The cards came in a custom origami wallet with some of the original character sketches across the surface. Each set provides 2 of the 12 distinct cards featuring handcrafted characters from the Brilliant! book allowing parents to play with their kids, who will love getting to know the charming characters as they develop memory skills.