Film Box Promotional Experience Kit
Services: Packaging Design, Print Design, Art Direction, Graphic Design, Illustration, Copywriting, Production
About Film Box: Film Box is a photography lab in Nashville by photographers, for photographers. "As photographers in search of beautiful images and a simple workflow return to this classic medium," writes Film Box, "we have – and are currently – witnessing a renaissance of film. This return to film photography is happening at a time when there are fewer labs offering film development & scanning services. We are simply trying to do our part."
About the design: Film Box requested a unique direct mail campaign that would celebrate the human, tangible process of film photography. A highly tactile package was designed to ship to photographers around the nation containing: a personal letter from the lab's founders; a mini newspaper celebrating film photography and containing information about the lab; and gifts for the recipients in the form of coupons for orders, film canister bags, a custom field notebook, and a screen-printed poster.
Box and Packaging
Laser-Engraved Wooden Slide-Top Box
Print Materials Designed to Match and Fit
Excelsior Shredded Wood Packing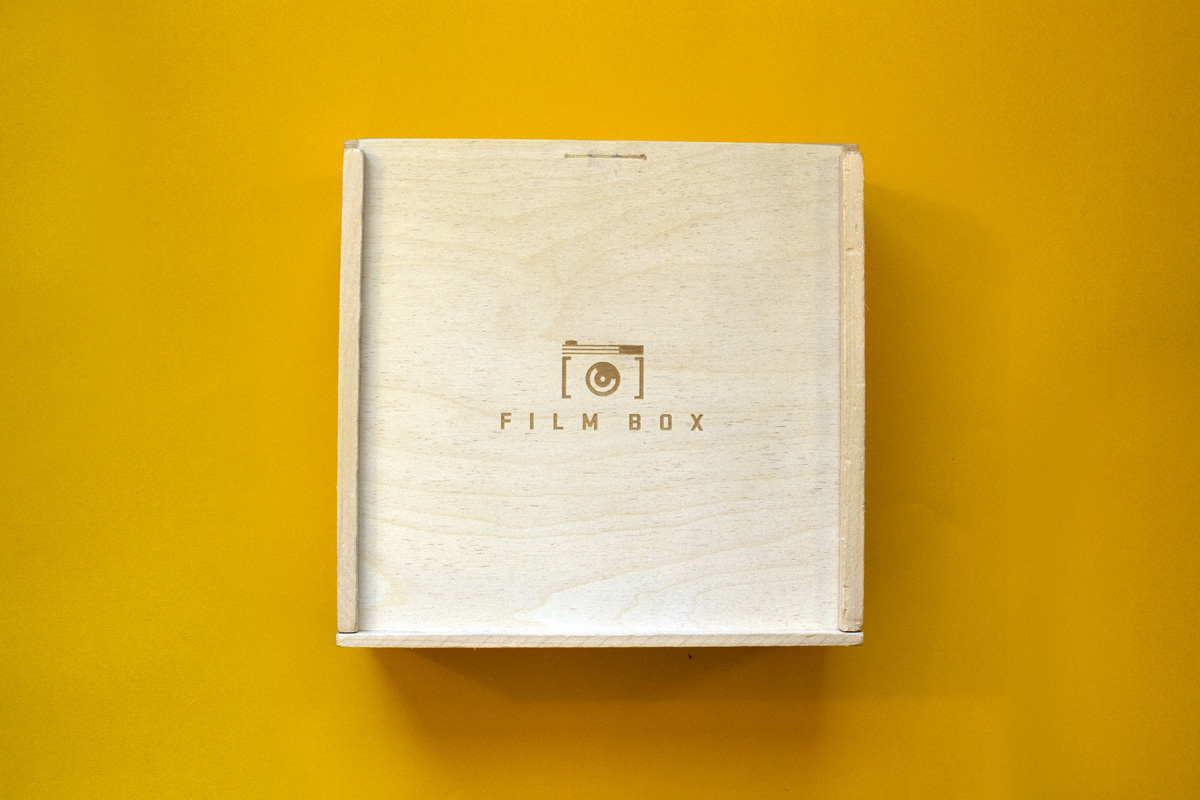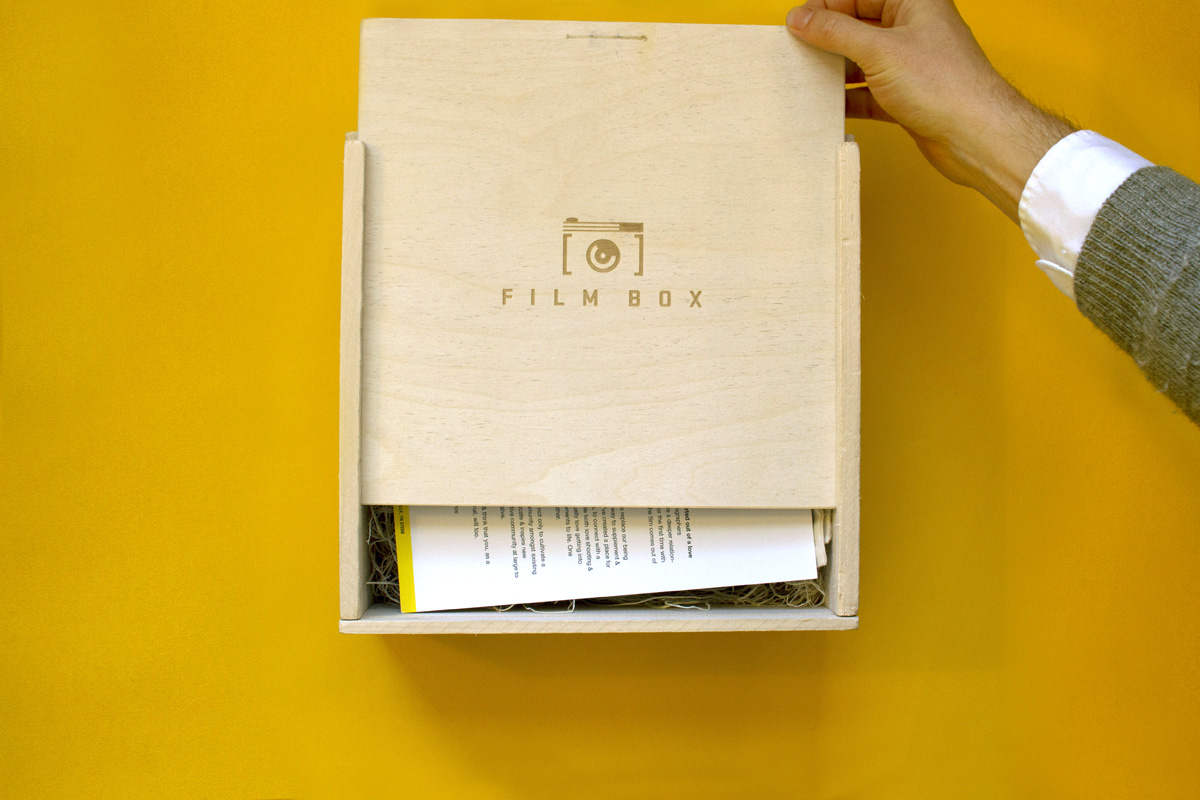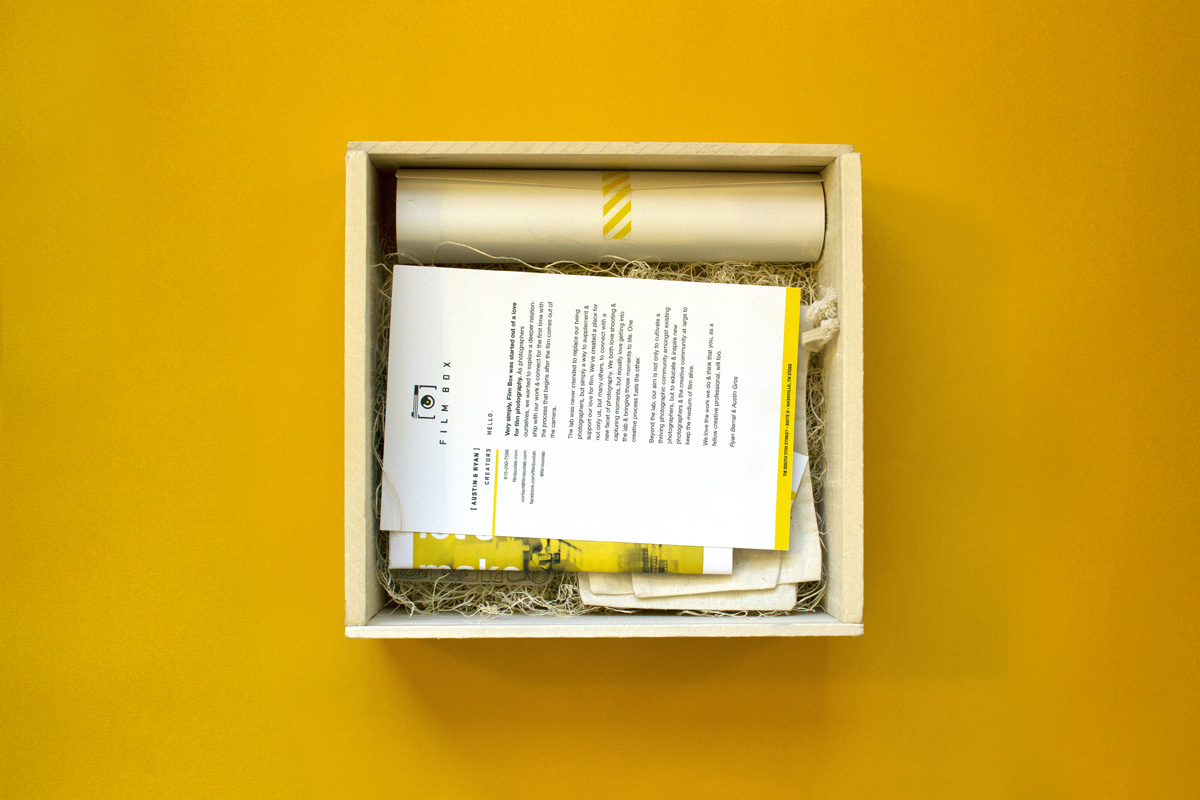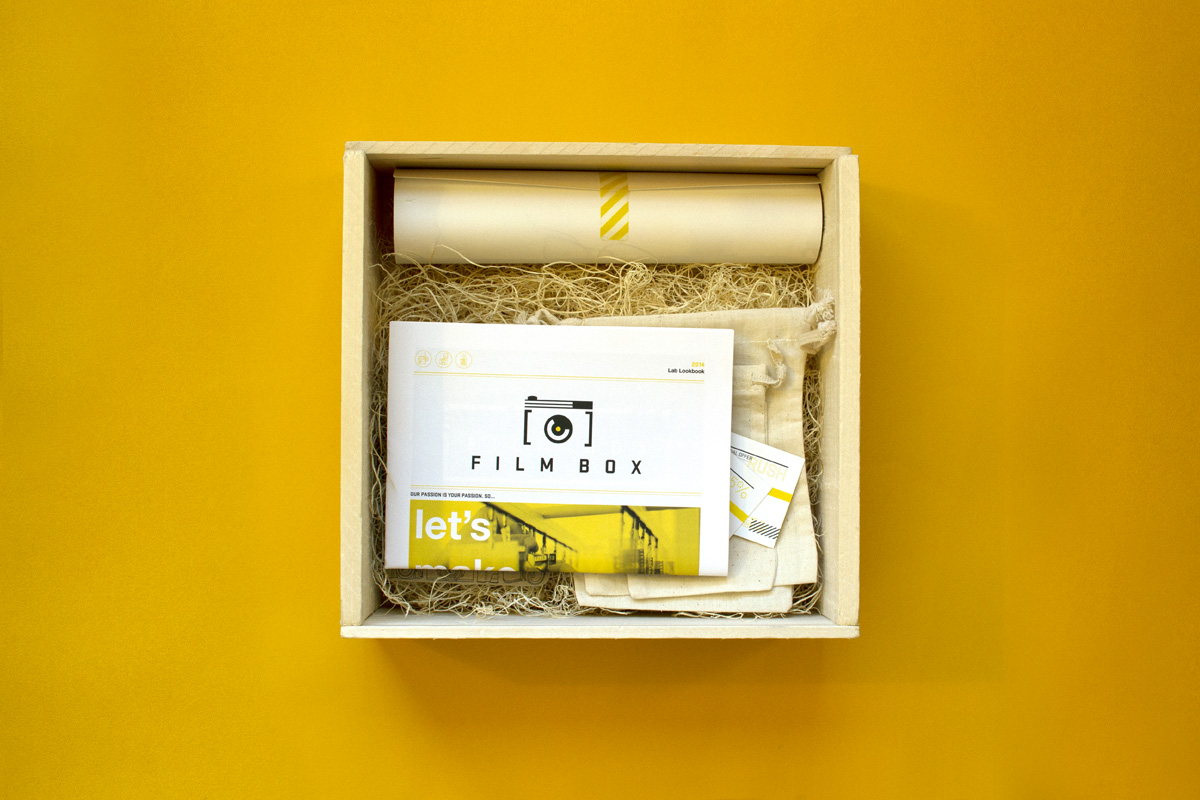 Film Box 2014 Lab Lookbook
Mini Newspaper
Celebrating the art and craft of film photography and the community of professional photographers, as well as containing information about the Film Box team and lab.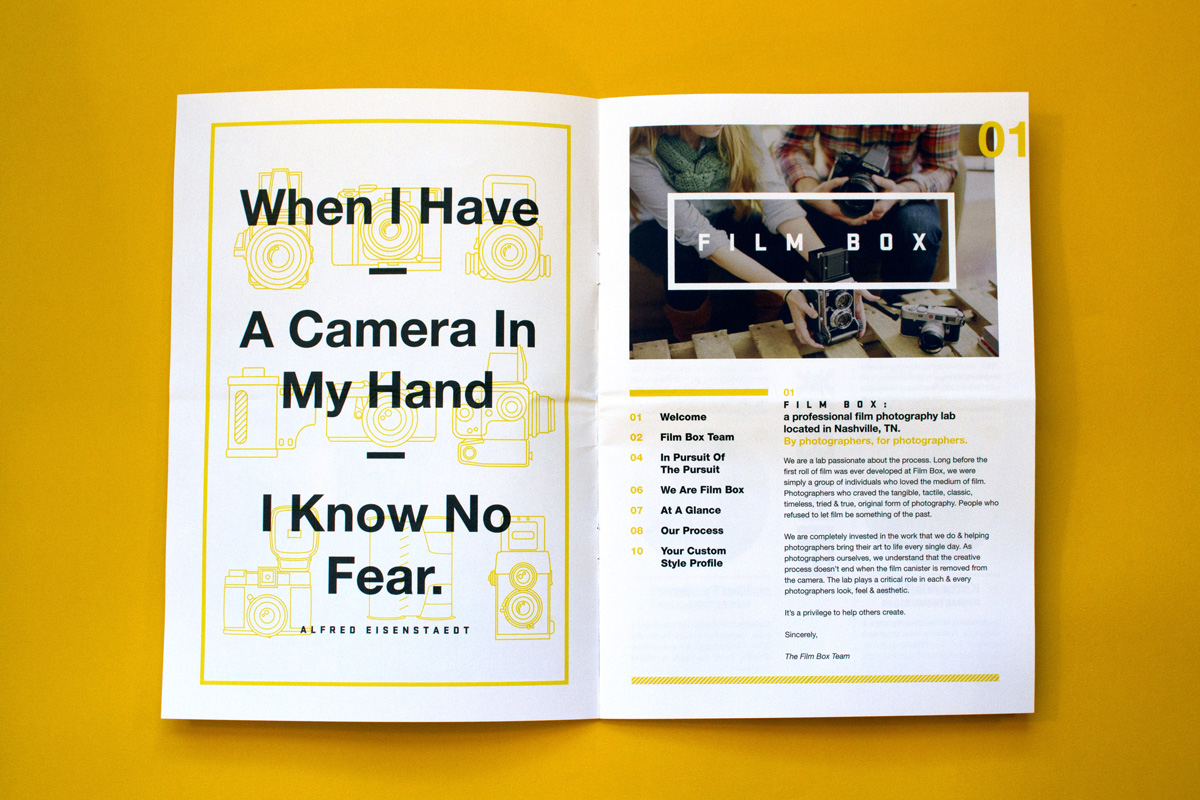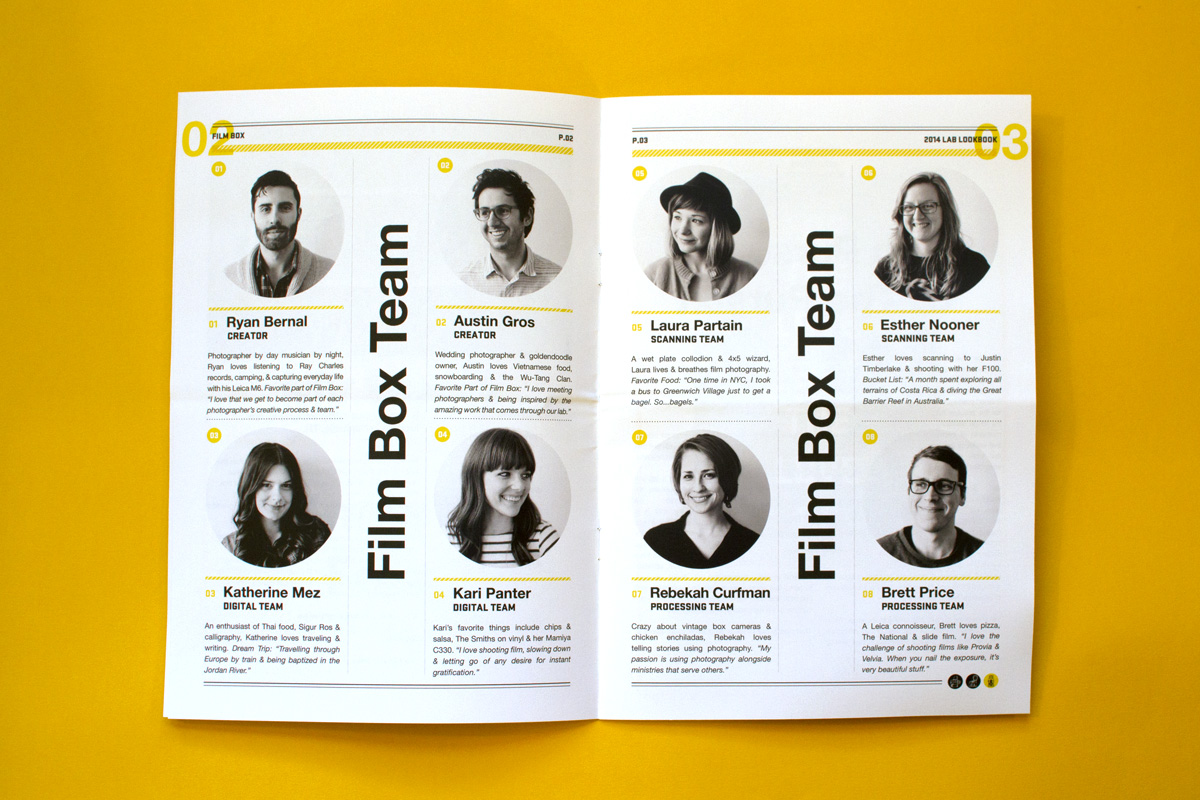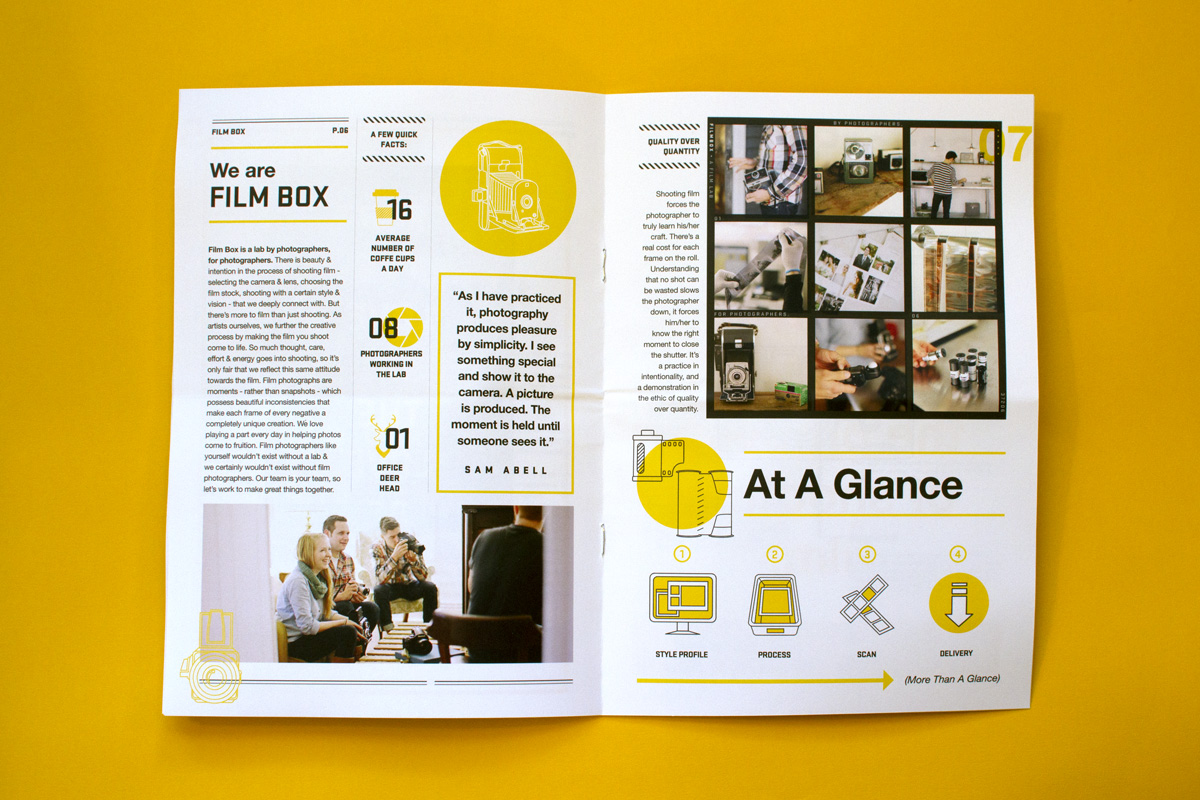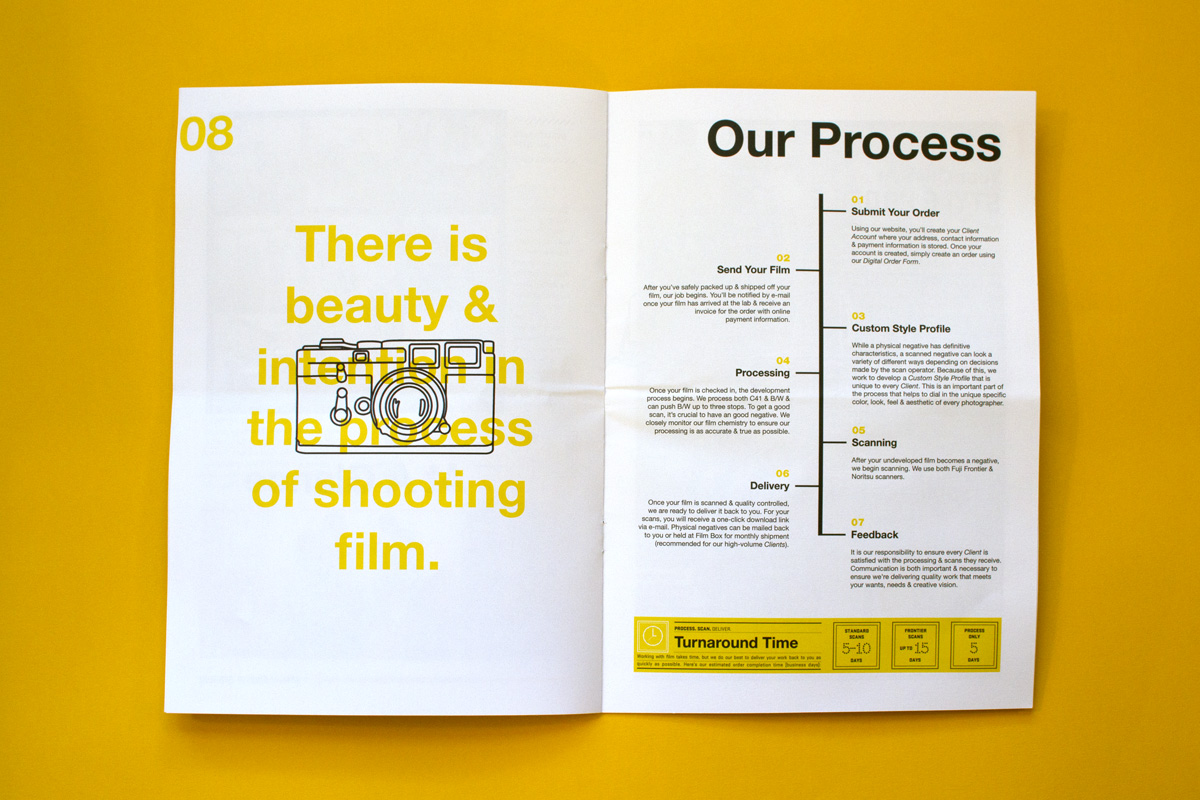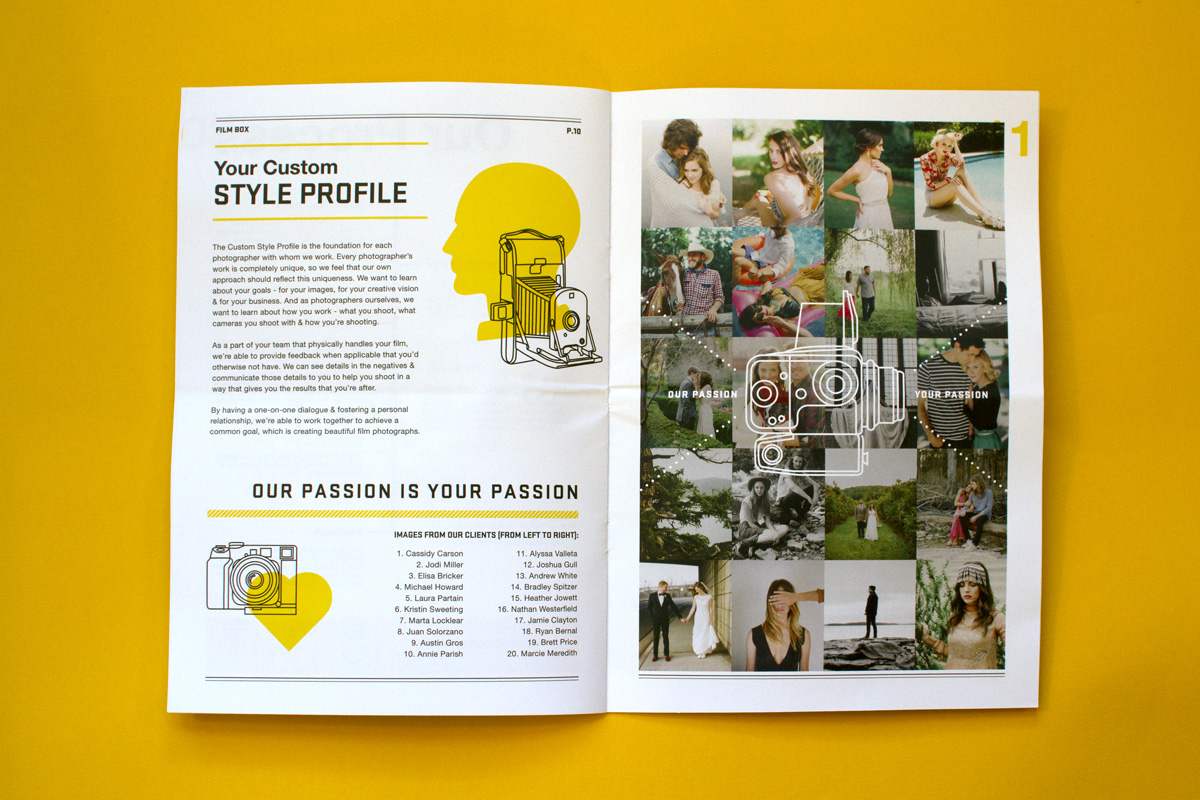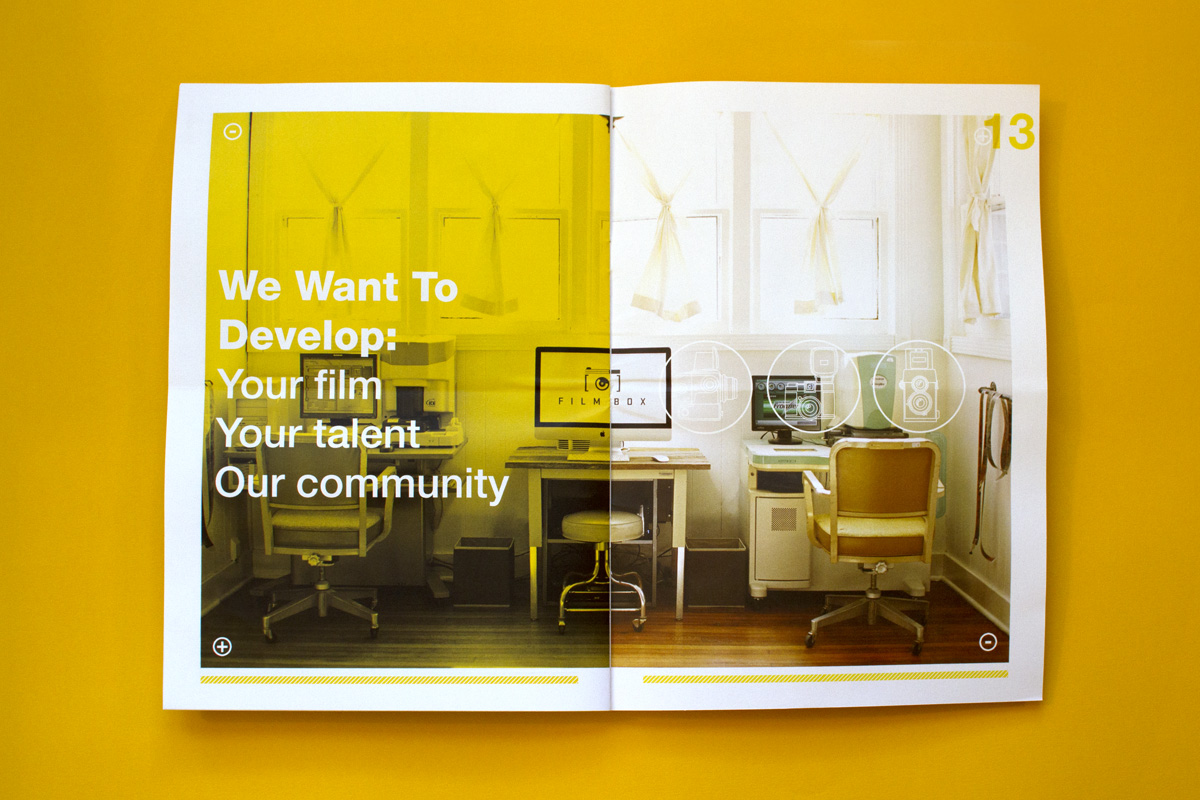 Contributing Photographers, Right-Hand Page (from Left to Right in the Grid):
Cassidy Carson
Jodi Miller
Elisa Bricker
Michael Howard
Laura Partain
Kristin Sweeting
Marta Locklear
Juan Solorzano
Austin Gros
Annie Parish
Alyssa Valleta
Joshua Gull
Andrew White
Bradley Spitzer
Heather Jowett
Nathan Westerfield
Jamie Clayton
Ryan Bernal
Brett Price
Marcie Meredith
Film Canister Bags
1 3"x5" Cotton Drawstring Pouch, and
2 5"x7" Cotton Drawstring Pouches
Illustration Assets
Mono-Width Line Art Camera Illustrations
Awards
2015 Regional Design Awards, Print Magazine, featured in The Southeast.
2015 HOW Design Promotion and Marketing Awards, Merit Winner.
Online Press and Recognition
Case Study: Film Box (Scout Books)
Credits
Client: Film Box (Founders: Ryan Bernal and Austin Gros)
Art Direction, Design, Illustration: Russell Shaw
Film Box logo design and letterhead design by Jeremy Stuart Barnes: (See his original branding project here)
Film Box 2014 Lab Lookbook Photography by the Film Box team unless credited otherwise.
All camera illustrations by Russell Shaw.
Special Thanks for production and fulfillment: Laura Hickey and the team at Dufeck, Aras Naujokas and the team at Bennett, Steven Fessey and the team at Mama's Sauce, Lindsay Arth and the team at Scout Books.